Kevin Kane, MD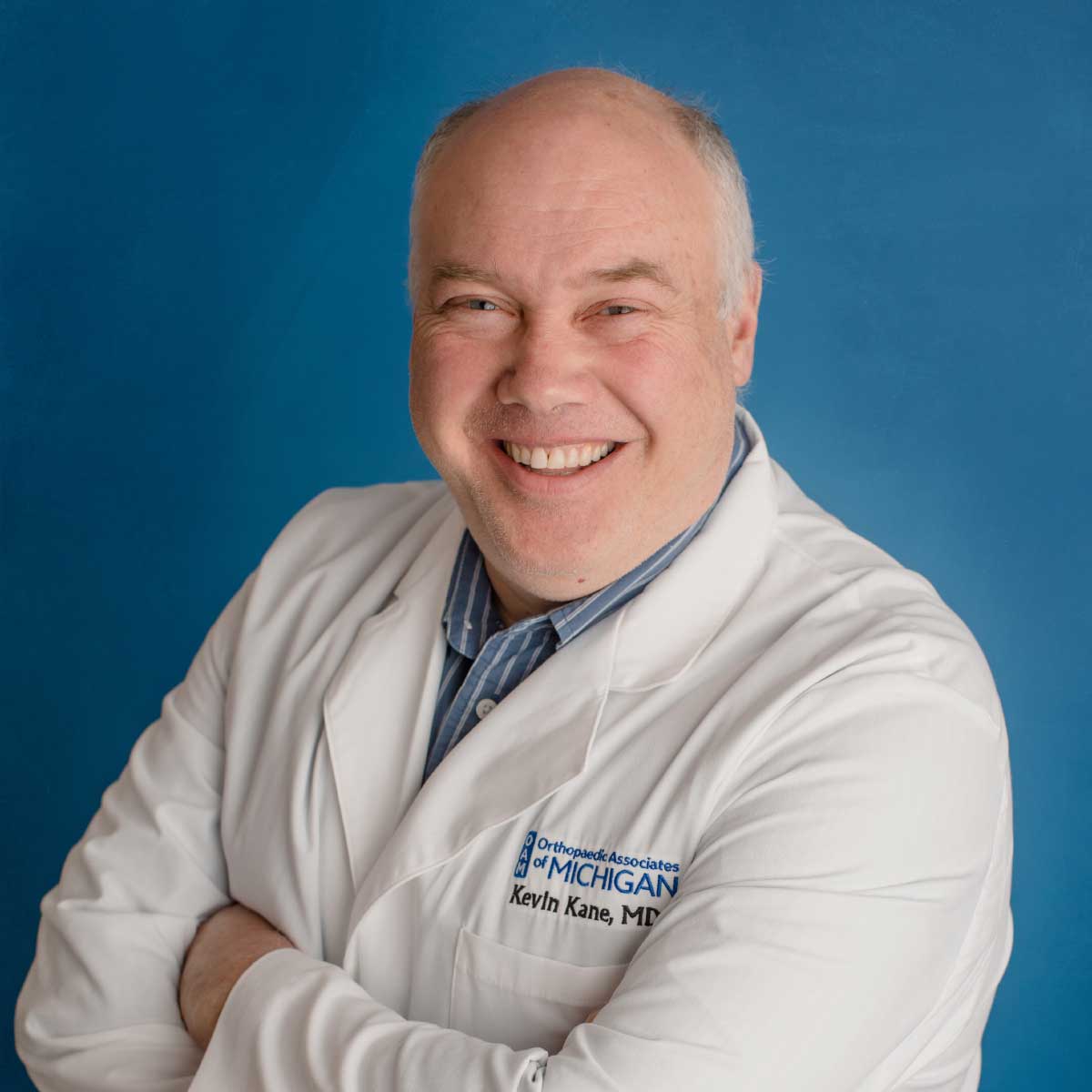 Dr. Kane completely enjoyed nearly everything about his orthopedic surgery residency. He was particularly struck by the huge benefit joint replacement offers to patients with end-stage arthritis. It amazed him that such a surgery can restore people to productive lives when their arthritis has severely limited them. He believed that he would help many patients by concentrating a portion of his practice on correction and reconstruction for patients with severe knee and hip arthritis.
Orthopedic surgery allows Dr. Kane to help people with severe disabilities and pain to live full lives again, often in a matter of weeks. It is a remarkably fulfilling experience for him to be part of the healing process. Dr. Kane wonders why all doctors don't want to be orthopedic surgeons.
Dr. Kane claims that patients are the real reason for his success. He is continually amazed by the perseverance, grace, and ability of his patients as they face difficult problems and long recoveries. It is really what makes his career so rewarding.
Dr. Kane reports that orthopedics "blindsided" him during his first rotation of medical school. It gave him a chance to apply his love of mechanics, woodworking, and engineering to his medical career. Today, he enjoys his time as an orthopedic educator, imparting the joys of medical practice and orthopedic care. He and his family have participated in mission trips for medicine, construction, and safe water supply. He also maintains an interest in Boy Scouts and enjoys traveling with his wife to see their grown children.
Specialties
Joint Replacement
Knee
Hip
Arthroscopy
Background and Education
Undergraduate, Magna Cum Laude, Kalamazoo College, Kalamazoo, MI, 1984
MD, Cum Laude, University of Michigan Medical School, Ann Arbor, MI, 1988
Grand Rapids Orthopaedic Surgery Residency Program, Grand Rapids, MI, 1988–1993
Fellowship, Total Joint, University of Utah, Salt Lake City, UT, 1993–1994
Professional Affiliations
Diplomate, National Board of Medical Examiners, 1989
Board Certified, American Board of Orthopaedic Surgery, 1996
Member, American Academy of Orthopaedic Surgery
Member, Michigan Orthopaedic Society
Member, Phi Beta Kappa
Member, Alpha Omega Alpha Honor Medical Society