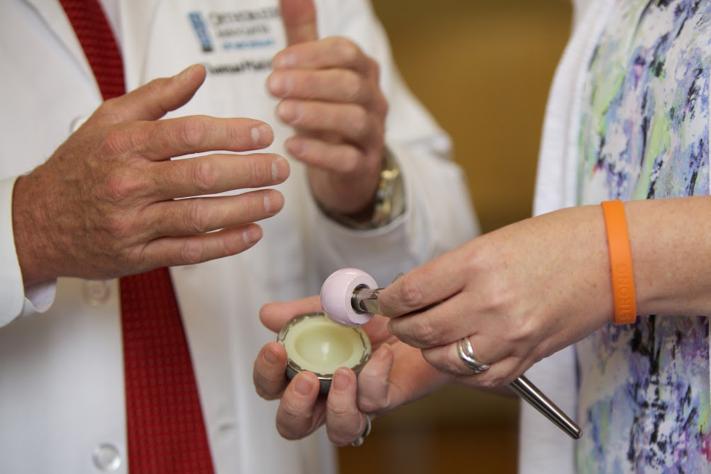 Joint Reconstruction
From total shoulder replacement to total knee replacements and hip revisions, you'll find the most experienced joint reconstruction surgeons at OAM. Collectively, the group has been in practice for more than 100 years and is a leader in complex total joint procedures, including direct anterior hip replacement. As fellows in the American Academy of Orthopaedic Surgeons who are also board certified, our team provides the kind of quality patient care you're looking for: care that ultimately leads to better results after surgery.
Learn more about how the OAM team is leading the research field with new treatments and techniques.
Ask your joint reconstruction doctor which minimally invasive surgery options would help your condition, and get back to everyday living more quickly.
These specific resources can give you more information about joint care. Learn more.
Have more questions? Search the most commonly questions our patients ask about joint reconstruction here.
Tips on how to be prepared for your Joint Reconstruction surgery.