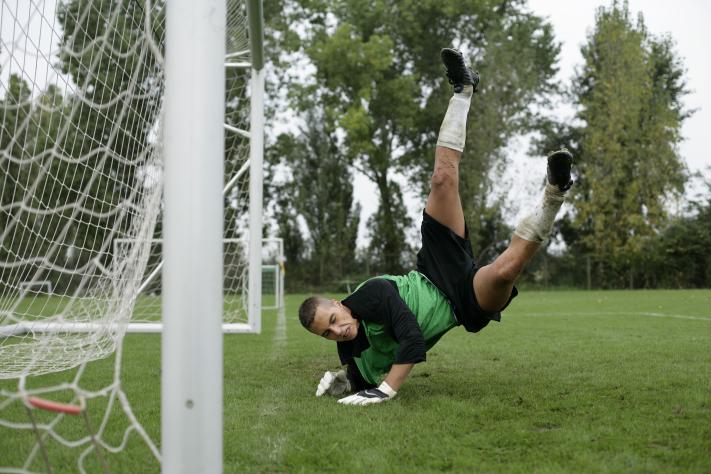 Sports Medicine
With more than 25 years of experience, we are the largest and most comprehensive sports medicine practice in the region. Our premier team of physicians, surgeons, physical therapists and athletic trainers offers a continuum of services and treatments—from preventive care and standard checkups to acute care and rehabilitation. Our team approach promises to keep you at optimal performance, and with access to over 425 medical specialists in 78 different medical specialties, we provide the best possible care to treat your injuries and meet your goals.
Evaluation and treatment of sports injuries
Application and removal of casts
Massage therapy
Digital X-ray and MRI
Orthotics
Nutrition counseling
Orthopaedic surgery
Sports physicals
Physical therapy
Joint injections
Gait analysis
PRP injections
ACL tears
Achilles tendon injuries
Ankle sprains and strains
Articular cartilage transplant and regeneration
Broken bones
Dislocated elbows and shoulders
Bicep tendon tear
Golfer's elbow
Joint pain
Rotator cuff injuries
Knee injuries, realignment and reconstruction
Ligament reconstruction
Meniscus repairs or transplant
Any other condition or injury that may limit your ability to participate
At OAM, we are deeply committed to making it easy for patients to access information about our practice and their care.
The Sports Medicine Institute is the official healthcare provider for more West Michigan high school, collegiate, and professional athletic teams than any other provider.
Have more sports medicine questions? Click to view more commonly asked sports medicine questions.
Curious of what patients have said about OAM? Hear from past and present paitents on their experience with our sports medicine department.