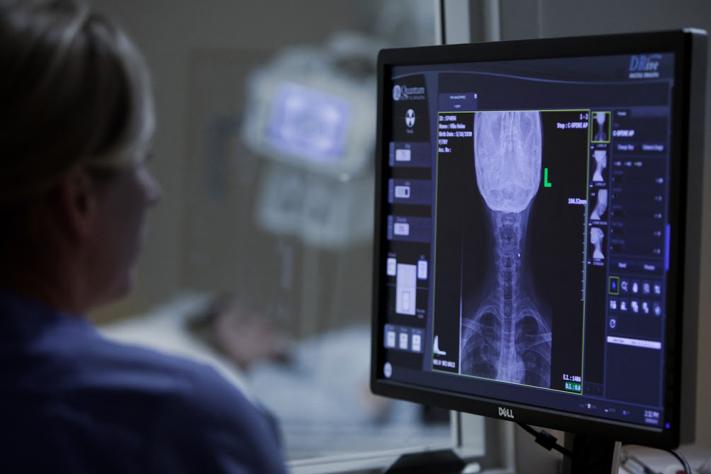 Radiology
As registered members of the American Registry of Radiologic Technologists (ARRT), our highly trained staff of nearly 20 radiographers works closely with your physicians and surgeons to schedule exams efficiently and get your results quickly. When you step in our doors for your radiology exam, know that you've chosen one of the most cost-effective MRI exams in the area.
Services
Full diagnostic imaging services using the latest in digital x-ray, MRI and fluoroscopy technology.
The radiology team at OAM uses the ALARA (As Low As Reasonably Achievable) concept when administering exams.
Log into our convenient Patient Portal to request your x-rays via the portal or on a CD 24/7.