Preparing for Surgery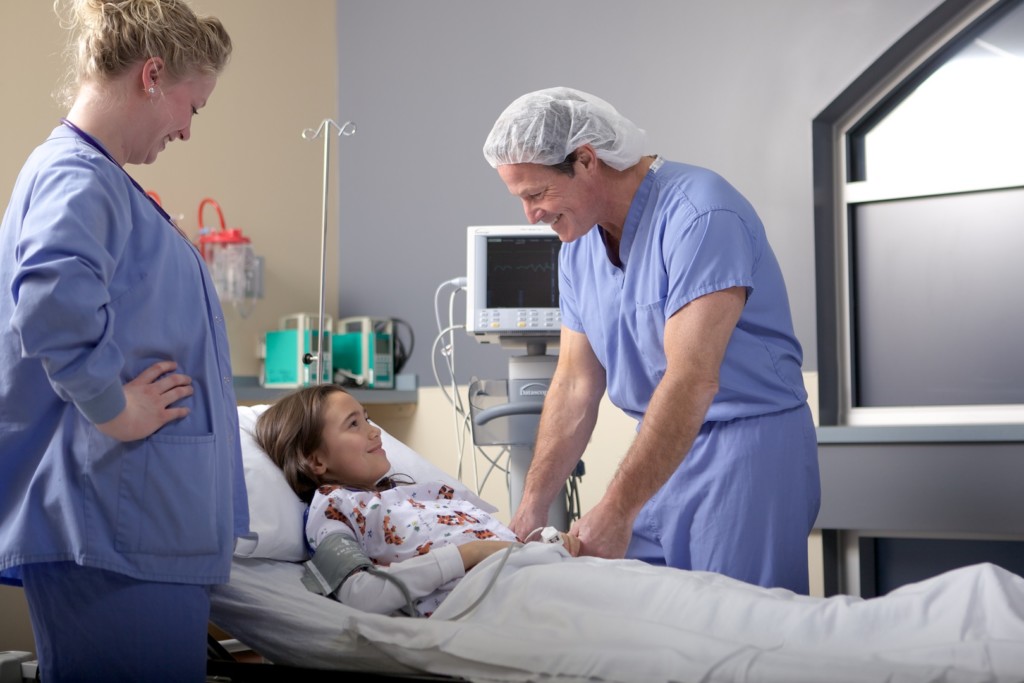 If surgery is recommended, you will meet with the clinical staff or receive a phone call from the clinical staff to schedule a date for your surgery. A packet of information will be provided to you for you to refer to and to help you prepare for your surgery. Please make sure to review this information.
Prior to your surgery
You may need to complete the following items within 30 days of your surgery.
A pre-surgical medical examination by your primary care physician. An additional appointment with your cardiologist or specialist may also be necessary prior to your surgery.
Blood work and an EKG
If you are taking any aspirin products, anti-inflammatory medication, or any other medications that increase your risk of bleeding, you will need to stop these prior to your surgery to minimize bleeding. Please check with your physician's clinical staff for a list of medications that need to be stopped prior to surgery.
If you smoke, it is recommended that you stop smoking to decrease your risk of problems after surgery. Smokers can receive free resources and assistance to help them quit by calling the 1-800-QUIT-NOW quit line (1-800-784-8669) or by visiting CDC's Tips From Former Smokers.
Other resources:
If you are having a Joint Replacement or Spine surgery, you may be required to attend an education class prior to the date of surgery for you to learn more about your surgery, your hospital stay, and your recovery.
The hospital or surgery center will notify you of your time for surgery and your arrival time for surgery.
Notify the office immediately if you develop a fever or infection. Surgery will not be performed if you are sick or have an active infection.
If you need to cancel your surgery for any reason, please call the office as soon as possible at (616) 459-7101 and ask for your physician's clinical staff.
If you are having outpatient surgery, arrange for a responsible adult to accompany you to the hospital or surgery center, remain with you, and drive you home following your surgery. You will not be allowed to drive home. It is recommended that someone stay with you for the first 24 hours following your surgery.
Day of Surgery
Do not eat or drink anything after midnight the night before or the day of your surgery. This includes candy, gum, mints, food, and liquids. You may brush your teeth, but do not swallow any water or toothpaste.
Bathe or shower the night before or the morning of your surgery to decrease the chance of infection.
Wear comfortable, loose-fitting clothing to the hospital or surgery center.
Leave all jewelry and valuables at home.
The hospital or surgery center will have already notified you a few days prior to your surgery of the time you should arrive as well as what time your surgery is scheduled. If you are unsure of your arrival time for surgery, please call the surgical facility where you are having surgery which is viewable at the bottom of this page.
When you arrive at the hospital or surgery center the day of your surgery, the staff will prepare you for surgery. The anesthesiologist and your physician will talk to you before the surgery and answer any questions you may have. Your physician will see you again after the surgery in the recovery room.
You will need to sign a consent for your surgery. Minors (under 18) must be accompanied by a parent or legal guardian who will be responsible for signing this consent.
After Surgery
For specific information regarding your procedure or surgery, please choose from the following links:
Things to watch for and call our office immediately if they should develop at (616) 459-7101:
1.) Signs and Symptoms of Infection:
Fevers greater than 100.5
Redness along your incision line
Drainage from your incision or a foul odor from your incision.
2.) Signs and Symptoms of a Blood Clot
The symptoms of a blood clot may feel similar to a pulled muscle or a "Charlie Horse" in your calf, but the difference will be that your leg may be swollen, slightly discolored, and warm. If you experience these symptoms, call our office immediately at (616) 459-7101.
Blood clots can travel to the lung causing a pulmonary embolism (PE), which can be life threatening. If you experience any of the following symptoms, call 911 immediately.

Sudden shortness of breath
Chest pain – sharp, stabbing pain that may become worse with taking a deep breath
Rapid heart rate
Unexplained cough that may have blood in the sputum.
Equipment Needs following Surgery
These are a few of the companies that provide hospital beds, knee scooter, wheelchairs, walkers, etc. Remember to check with your insurance company regarding coverage for any of these items.
Airway Oxygen
Care Linc
Kay Pharmacy
Pulmonary Home Care
Wright and Filippis
Surgical Site Locations and Phone Numbers
Mercy Health St. Mary's Hospital
200 Jefferson, Ave, SE, Grand Rapids, MI 49503
616-685-5000
Metro Health Hospital
5900 Byron Center Ave, SW, Wyoming, MI 49519
616-252-7200
Metro OAM Surgery Center
555 Midtowne Street, NE, Suite 200, Grand Rapids, MI 49503
616-552-5000
Spectrum Health Butterworth Hospital
100 Michigan, NE, Grand Rapids, MI, 49503
616-391-1774
Spectrum Health Blodgett Hospital
1840 Wealthy, SE, Grand Rapids, MI 49506
616-774-7444
Spectrum Health United Hospital
615 South Bower Street, Greenville, MI 48838
616-754-4691
Walker Surgery Center
3300 Walker View Drive, Walker, MI 49544
616-588-6570