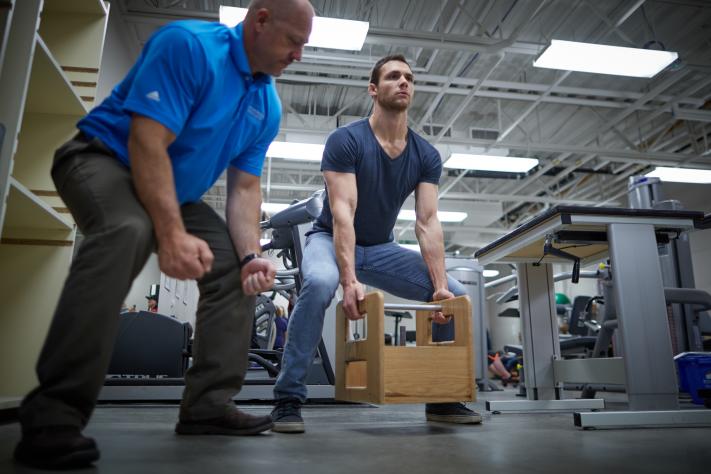 Work Conditioning
When you need to bridge the gap between physical therapy and returning to a physically demanding job, OAM Work Center therapists are ready to help. With a success rate of 75%, a majority of OAM patients are able to return to work in their pre-injury positions without restrictions or limited work hours. Our team is exclusively dedicated to work conditioning and occupational therapy functional strengthening (OTFS) — all done in our specialized facility designed to help you get back to everyday living as soon as possible.
Occupational therapy functional strengthening (OTFS)
Functional performance assessments (FPA)
Work Conditioning Therapy
Case Management
As a successful return to employment and return of quality of life is a primary goal for Work Center patients, our staff communicates frequently with employers, nurse case managers, insurance company claims adjusters, and most importantly patients to facilitate an efficient, safe, and successful outcome.
Options that may be explored when transitioning to a return to work could include restriction upgrades and utilization of a gradual return to work schedule.
The Work Center also provides Function Performance Assessments (FPA) which are completed in one extended duration clinical visit. FPA's are generally used to identify an individual's functional status (for example: ability to lift/carry/push/pull/bend/twist/squat/reach/stand/walk/use stairs or ladders).
FPA's can be an extremely helpful tool linked to case management of work related injuries, auto related injuries, or personal injuries by identifying what an individual can or cannot safely physically tolerate in terms of activity/work.
Have more questions? Call the Work Center at 616-575-7687 for more information.