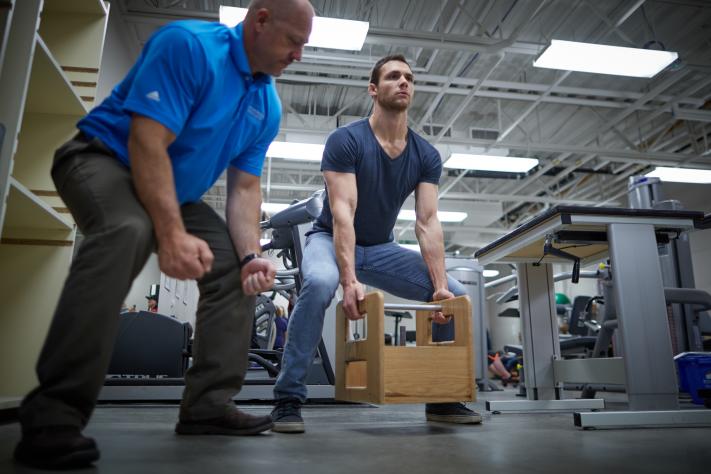 Work Conditioning
When you need to bridge the gap between physical therapy and returning to a physically demanding job, OAM Work Center therapists are ready to help. With a success rate of 75%, a majority of OAM patients are able to return to work in their pre-injury positions without restrictions or limited work hours. Our team is exclusively dedicated to work conditioning and occupational therapy functional strengthening (OTFS) — all done in our specialized facility designed to help you get back to everyday living as soon as possible.
Occupational therapy functional strengthening (OTFS)
Functional performance assessments (FPA)
Work Conditioning Therapy
Our staff of registered/licensed occupational therapists & occupational therapy assistants is highly skilled in coordinating efficient & effective care as part of our fully integrated comprehensive orthopaedic practice.
Have more questions? Call the Work Center at (616) 575-7687 for more information.