Sarah Schneider, PA-C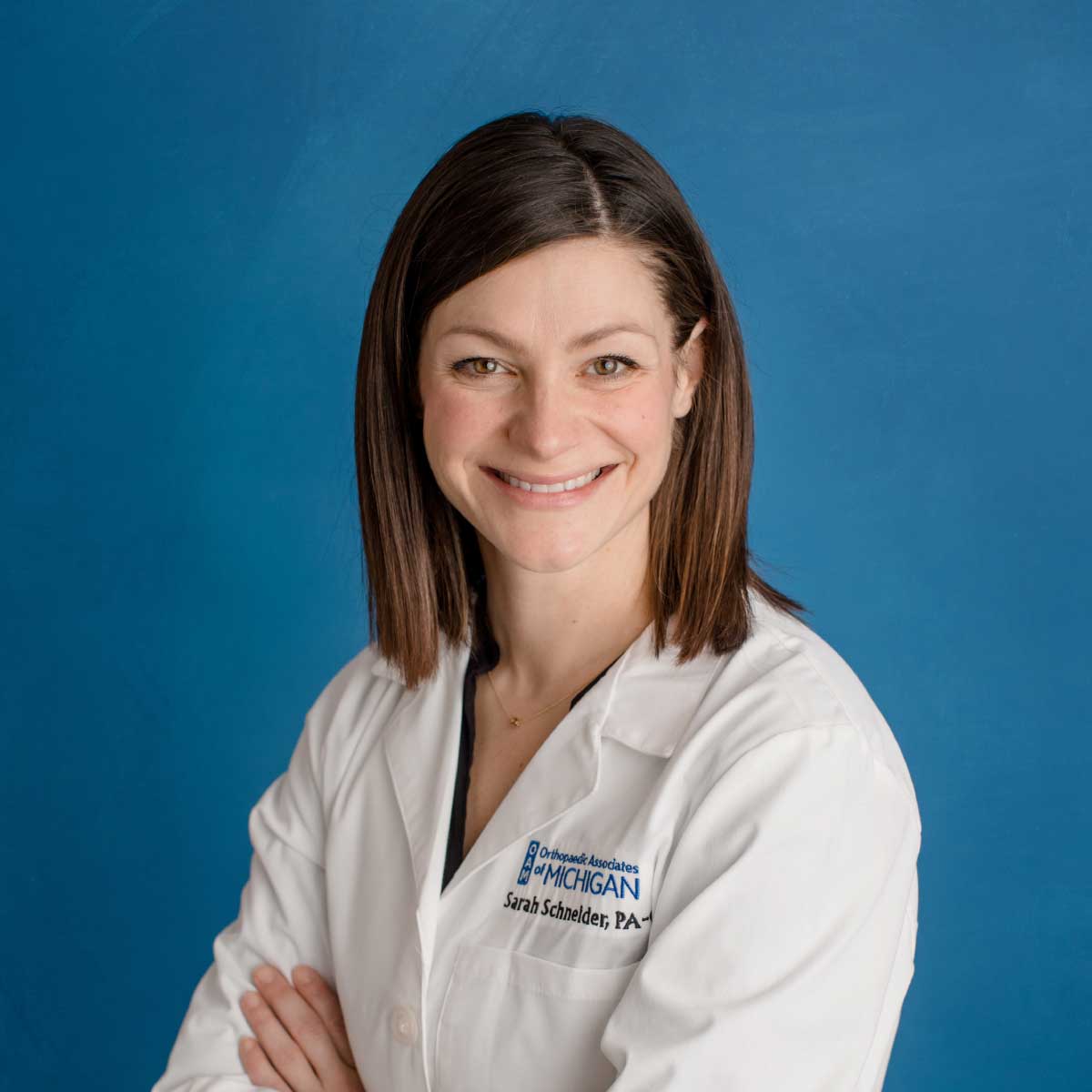 Sarah is a motivated and passionate physician assistant with an extensive amount of experience in a variety of patient populations and specialties. Her background includes working with patients who deal with orthopedic trauma, sports medicine, tumors, spine, hand-specialty care, as well as other specific concerns.
Sarah has recently worked closely with patients who need specialty hand and feet orthopedic care. She has been a first assist in foot and ankle cases including total ankle arthroplasty, subtalar fusion, hindfoot reconstruction, foot and ankle traumas, midfoot fusion, bunionectomy, hammertoe correction, and lateral ligament stabilization. Sarah is also helps patients with their postoperative pain management plan.
Education
Grand Valley State University, Allendale, MI August 2006–August 2009
MS, Physician Assistant Studies
Grand Valley State University, Allendale, MI January 2002–April 2005
BS, Health Science