Bryan Pack, MD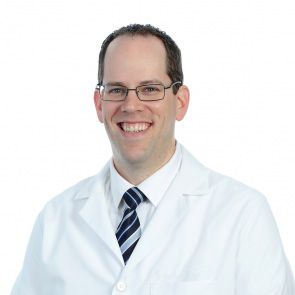 Dr. Pack grew up in a small Northern Michigan farming town, the oldest of four siblings. His parents instilled in all of them a sense of not only obligation to help others, but the joy of doing so. Ultimately, he wanted to pursue a career that would allow him to continue this legacy. His attraction to orthopedics began with a love of how things work. Working with his dad, a cabinet maker and family handyman, he enjoyed learning to fix things…and so did the orthopedic surgeon who fixed his broken ankle in junior high. An eight-week recovery was plenty of time to contemplate the importance of his job! In college, he studied in the Orthopaedic Research Laboratory at the University of Michigan, while working summers and weekends as a nursing assistant and orthopedic tech at the hospital. By the time he entered medical school, he knew exactly what he wanted to do. Similarly, in residency he quickly identified that he wanted to become a hip and knee replacement specialist—a niche that most uniquely feeds his interests in biology, mechanics, complex problem solving, and improving people's quality of life relatively quickly, with durable and predictable results.
As a fellowship-trained minimally invasive hip and knee replacement surgeon, Dr. Pack enjoys accomplishing everything that traditional surgery does, with innovative approaches, smaller incisions, and less trauma to tissues. He believes it is a privilege to provide patients the faster recoveries and shorter hospital stays that these advanced techniques allow, without compromising long-term, proven outcomes. Additionally, as part of a West Michigan regional referral center, his interest and extensive experience in complex revision (re-replacement) hip and knee procedures allows him to address a wide array of hip and knee problems. Dr. Pack and his team look forward to assisting you with your condition!
Call Dr. Pack a perfectionist. Call him detail-oriented. He's been hearing those words all his life – and he likes it. He started building and fixing things as a kid. Those early experiences planted the seeds of his medical career. When he's not fixing hips and knees, Dr. Pack enjoys spending time with his wife, daughters, and dog; listening to music of all kinds; playing board games; studying history; biking; downhill skiing; boating; and anything outside – even yard work.
Specialties
Joint Replacement
Knee
Hip
Arthroscopy
Background and Education
BS, Cell and Molecular Biology, University of Michigan, Ann Arbor, MI
MD, Wayne State University School of Medicine, Detroit, MI
Orthopaedic Surgery Residency Program, Internship, Wayne State University/Detroit Medical Center, Detroit, MI
Orthopaedic Surgery Residency Program, Grand Rapids, MI
Fellowship, Hip and Knee Replacement, Rush University Medical Center/Midwest Orthopaedics, Chicago, IL
Professional Affiliations
Diplomate, American Board of Orthopaedic Surgeons
American Academy of Orthopaedic Surgeons
American Association of Hip and Knee Surgeons
Michigan Orthopaedic Society
Kent County Medical Society
Residency Curriculum Director, Adult Hip and Knee Reconstruction, Grand Rapids Orthopaedic Surgery Residency Program
Mercy Health Saint Mary's Joint ReplacementPhysician Champion

Represents RVO on several hospital joint replacement collaborative and quality committees

MARCQIClinical Champion

Represents RVO and Mercy Health Saint Mary's on the Michigan Arthroplasty Registry Collaborative for Quality Improvement, the largest statewide joint replacement registry in the country

Co-Chair, Device Committee, Michigan Arthroplasty Registry Collaborative for Quality Improvement
Clinical Instructor, Michigan State University College of Human Medicineand the Grand Rapids Orthopaedic Surgery Residency Program
Additional Specialties and Interests
Minimally invasive knee replacement
Minimally invasive hip replacement
Anterior supine hip replacement
Partial (unicompartmental) knee replacement
Complex hip and knee arthroplasty
Revision hip arthroplasty
Revision knee arthroplasty
Hip and knee arthritis