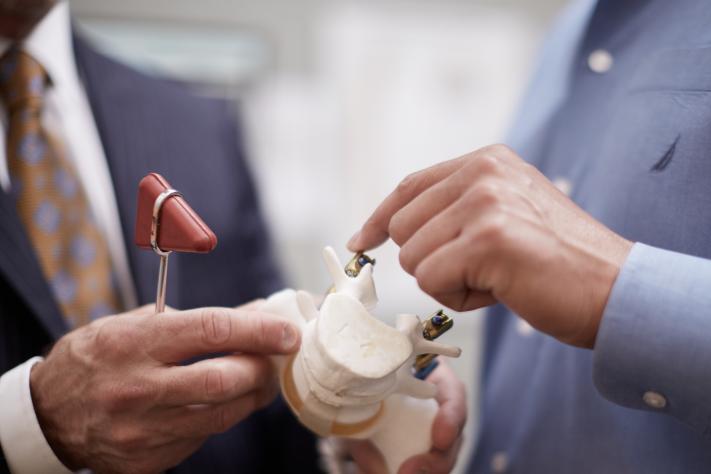 Spine
As the largest group of fellowship-trained spine surgeons in West Michigan, the experts at OAM are national leaders in musculoskeletal health and wellness. Our care spans all spinal conditions – from spine trauma to scoliosis – and works side-by-side with therapy as part of our comprehensive approach.
Conditions
Cervical and lumbar disc herniations
Spinal tumors
Spinal trauma (Level I)
Cervical stenosis and lumbar stenosis
Leg pain
Arm pain
Adult and pediatric scoliosis and kyphosis
Neck pain
Cervical, thoracic, and lumbar fractures
Spinal cord compression and injuries
Back pain
Our Providers
Learn more about how the OAM team is leading the research field with new treatments and techniques.
Ask about sub-specialties, volume and outcomes to decide which surgeon is the best choice for you.
Whether a patient or family member, find helpful spine resources here.
Learn more about the services we offer for your spine.
Have more questions? View all commonly asked spine questions here.
An appoach where the patient has an active role in their treatment and recovery process.
Types of conditions and procedures preformed by spine surgeons.